memorials
This page is dedicated to the memory of those who are special to the members of our church family. If you wish to submit a name for the Memorials page, send the information (including pictures) to us at memorials@wcfamily.org.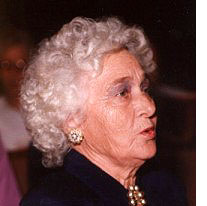 Elsie Phillips | 1916-1995
Elsie was the mother of Bobbye Miller. She was a godly woman with a strong work ethic and a love for God and the truth. Her life and character have had a major impact on her family and their ministry. Elsie was the oldest daughter of ten children and grew up being a "parent." She was a great servant.
Elsie lived all her life in West Memphis, AR. She was an all-state basketball player, an riveter during WWII, and worked as the dietician for Crittenden Memorial Hospital in West Memphis until her retirement. Her husband Bruce was an elder for the Missouri Street Church of Christ in West Memphis. She loved her yard and her flowers.
---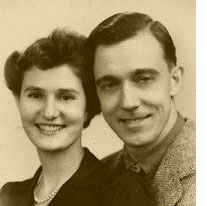 Tom and Eileen Rucker
Tom and Eileen Rucker were pioneers in the development and growth of the church in the Chicagoland area, including work with Northwest and West Chicago. Tom was also instrumental in beginning the work at Shults-Lewis. The Ruckers' children, grandchildren, and great-grandchildren continue to serve faithfully in the Lord's church.
---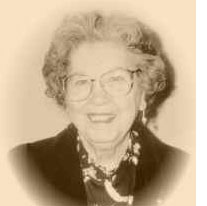 Mava Spivey
Mava Spivey was a faithful and dedicated member of the West Chicago congregation. She and her husband, Vernon Spivey, were life-long Christians. Vernon was also a gospel preacher. Mava and Vernon were married on the radio!
---
Clayton McGuffey | 1922-2001
Clayton was a faithful member of the church, serving as a deacon at West Chicago and in Batesville, AR at the Southside Church of Christ. His daughter Linda Vantreese and his son Bill are members of the West Chicago church. Clayton loved his family and his horses. He passed away on April 13, 2001. He and Willene were married 53 years.
---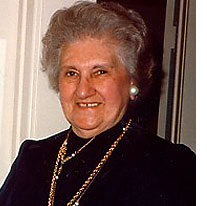 Irma Nave | 1906-2001
Irma was the grandmother of Joan Avey and Cliff Plummer. Irma was the spiritual foundation of many of her family, and her children and grandchildren are a testimony to her faithfulness to God.
---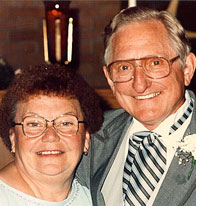 John & Vi Bortell