missions
The West Chicago Church of Christ has a long history of supporting international missions. Currently we have a relationship with Jarrod and Allison Brown of Mission Lazarus in Honduras. For more information about how to support Mission Lazarus go to their Web site.
Mission Lazarus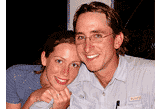 In the expansive rural areas of Latin America the most effective way to introduce souls to Christ lies in spiritual, educational, medical, and agricultural outreaches. These four areas support the holistic goal of Mission Lazarus to serve individuals and present God's unconditional love.
see a report on out last mission trip
---
World Bible School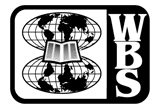 Since the 1950's, WBS has been sending Bible correspondence courses free-of-charge to students around the world. We now serve over 2 million students from 141 nations. The courses were first written by Christians for Christians who served in the armed forces overseas. These men and women separated by war and distance from other believers had difficulty finding opportunities to gather for fellowship, Bible study, prayer and encouragement. To their delight, the Christian service men found their fellow soldiers had a great interest and hunger for learning from the Word of God and they began sharing the materials with thousands who were not Christians.
WBS continues to send Bible study correspondence courses to eager students through the postal mail, by email, and on the world wide web. Of course, they are all STILL – free of charge. We encourage you to continue through the site and discover how people's deepest needs are being met and their lives are being changed by learning more about God and His will through World Bible School.
---
Obadiah Abimiku Doka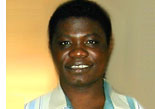 Doka was born in Nigeria. After a remarkable story of conversion from a family upbringing involving witchcraft and the Muslim faith Doka, through contacts from America, was sponsored to come to America to study the Bible. He received a degree in May of 2000 from Freed-Hardeman University in Henderson, TN. Doka has now returned to Nigeria. After a brief time back in Keffi, where the church has continued to grow, Doka and Naomi and their children have moved to Abuja, where they believe there is more opportunity to spread the faith.
---
The City of Children and Baja Missions – Ensenada, Mexico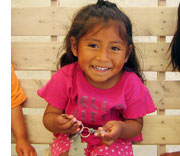 75 miles south of the world's most heavily crossed border at San Diego/Tijuana, there's a special place … here, a literal "oasis" exists in a wasteland of forgotten children… here, a home for hurting little ones, a "cup of cold water" in Jesus' name is given to children so precious, Jesus said the kingdom of heaven would look just like them. This story of rescue has been written for over 35 years – and the story continues.